If you order within
Arrives by
Regular price
$37.19 USD
Sale price
$30.99 USD
Unit price
per
Sale
Sold out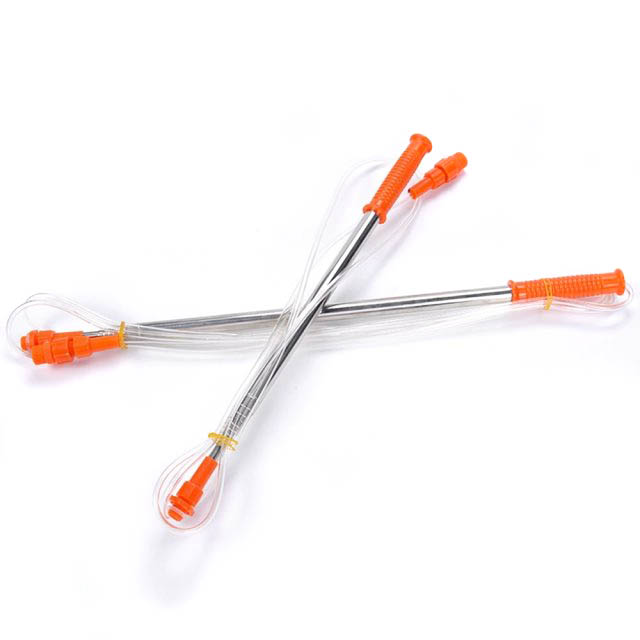 Cover height and volume without any strain
If you've got a large grass backyard or some sky-high trees or crop that need regular watering, you've probably tugged and pulled at that 'ol garden hose one too many times, huh? Stop the tug of war -- and come to peace with the one solution to your high-volume watering needs: our Retractable Spraying Rod helps extend your height and reach for easier crop and plant care.
Our rod can take care of it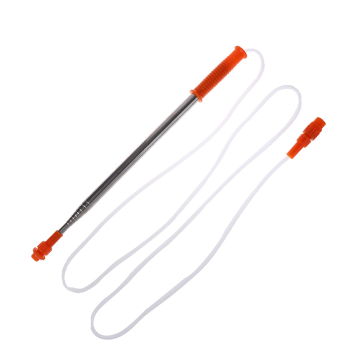 Hanging plant baskets
Water plants that hang above your head.
Trees
Hydrate trees way above your reach (but need water).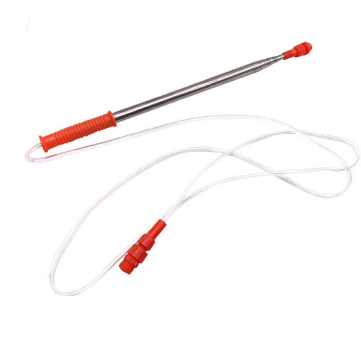 Large flower or crop beds
From seedling to rows of vegetables or flowers, cover more volume than ever.
It's easy to use + holds up to any task
Our Retractable Spraying Rod connects easily to any hose for a much-needed extra hand, thanks to a built-in plastic nozzle head. Discover up to 2.7m/78.8in more of watering length in a soft, transparent rubber tube hidden inside the rod.
Handle with care
Our rod is made of an eight-part stainless steel body for easy retractability.
An extra anti-slip handle ensures a firm grip no matter how wet it gets out there.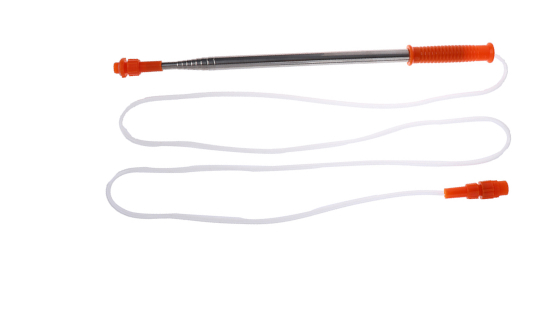 Reviews
Our reviews are verified for authenticity
Great tool my wife is the user and she loves it it costs a little more than others but you only get what you pay for well worth it

This garden nozzle performs as we hoped it would. It feels heavy duty and seems to be made of high quality materials.

Costs more than the home center store versions but well worth the money. Sturdy and reliable.

My back really appreciates this wand attachment. It can leak a little at the extension if you don't have it tight but it's not a big issue.

Thank you very much, received intact! Everything is perfect, satisfied at 100%!

Thanks for this spraying rod! Great quality and fast shipping!

Really like this wand. It is great for our garden and seems quite sturdy. We really like the telescoping.

I am a simple person who just wants to be able to water plants, clean patio or wash car with relative ease and this nozzle is it for sure. Just press and water on or off. The flow can be adjusted on top part for a larger spray or down to a steady stream. Well made so it should last along time and it is also nice looking. Very pleased with this and bought 3 as they are so functional.

Love this tool. A number of different spray options on the head. The extensions work well for spraying above head hanging plants. More expensive than many of the other sprayers that look similar but works much better and feels like it is built to last longer. A good value buy!

Just picked up a second one of these so I have one each for the front and back yards. Well-made and it's got pretty much all the features and settings you would want. The telescoping neck makes it extra-versatile. Recommended.

This gardening accessory is better than I imagined it would be. Absolutely love the easy grip handle, and with the variable flow dial, I can adjust the water flow for the perfect shower for any plant or vegetable.

I had no idea where can I buy until I stumbled upon this store. Great job!

I have bought two of these, they are amazing! Heavy, not some lightweight metal or plastic, adjustable water pressure, best I've ever had, and reasonable price!

The nozzle is lightweight aluminum and seems reasonably sturdy. Water volume control is a nice feature. I was expecting to have to tighten the extension nut if it leaked, but didn't have issues with just slight hand tightening.

I am very happy with this hose/water control. It feels like a very high quality control in ones hands. I was concerned that the spray was only a two step one as described however it is full control from a spray to a stream. I love it so far.

Waters beautifully. Not too much pressure. I love the on/off switch on the handle that can be used with a simple push/pull of your thumb. I like not having to squeeze a handle for the water to spray

Very fast delivery! I bought it mostly for washing my car and it works great! Would absolutely buy again. Thanks!

I have purchased 3 of these and each one is great. They are so wonderful two of them walked off and found new homes. :) If you purchase this item, protect it from friends and family or yours too will wander off.

Really not much to say it does the job came as promised was easy to put on and I just bought it about 2 weeks ago but it looks like it'll be with us for a long time. Seems to be built well and was quick and fast to get came with everything needed. If for some reason I needed a second one I would get another just like it.

This is probably the most durable watering wand I have ever purchased.

I was previously using a regular hose nozzle and was getting tired of squatting or bending to spray the root base of my plants to avoid spraying foliage. This wand is a perfect solution. I am 5'5" and with the telescoping wand extended to the longest adjustment, I can stand tall and easily get to all of my plants without damaging foliage/blooms. I like that the head can also be adjusted for different angles. One thing to be aware of is if you extend the wand, you will be exposing the part of the wand that has been lubricated so you might want to avoid touching it if you don't want to get oil/grease on your hands. Not a huge issue, just something to be aware of. I wish I had purchased one of these sooner!

So far so good on quality and sturdiness. Works well with lower flow garden hoses and no issues with leaks as others have mentioned. I wouldn't leave this out in the sun or put ridiculous amounts of water pressure through this thing but if I have any durability issues using it as intended, I'll be sure to update my review.

Matches the description. No drawbacks

Love these watering wands, so much so that I ordered five of them, one for at each of our outdoor hose bibs. I am impressed at the durability and weight of the wand. I would order them again if needed but I don't expect that wi8ll be any time in the near future.

I am so happy with my purchase. It came two or three days after I placed the order. It is very well build and love the spray mode. I have lots of pots and it is perfect for watering them. I recommend it highly.

Everyone loves it, its sturdy, easy to use with lots of options, and really nice looking. High quality design, materials, and manufacturing. Highly recommended!

Really awesome, totally worth what I paid for it.

Love being able to extend this!!! No water traveled down my arm while watering my hanging plants. Plus the spray selection is great!!

Can't speak about durability yet. Feels well made.

Packaged very well. So easy to hold and to use. This sprayer is made very well, and seems like it is made to last, and last. Love that! I bought it to water the flowers, fruit, and veggies in my raised garden beds, and the telescoping feature and adjustable head allows me to easily water at the roots -- the best for the plants. I didn't imagine I would be so impressed with such a utilitarian item, but the quality and functionality have wowed me. Highly recommend this tool!
Share
View full details
Collapsible content
SHIPPING

We will dispatch your order with in 24-Hours after confirmation of Payment

Fast & Free Expedited Shipping Guarantee Delivery in 2-4 Days
RETURNS

Buy confidently, we offer hassle free No Question Asked FREE returns. We will provide return Shipping label. START RETURN