If you order within
Arrives by
Regular price
$35.99 USD
Sale price
$29.99 USD
Unit price
per
Sale
Sold out
Never lose anything ever again
Well, almost. If you can put a tag on it, you can find it. Our Anti-Lost Smart Bluetooth Tracker helps you locate your wallet, car key, collar of your pet, backpack, and even TV remote -- so you can always find your essentials (without turning the house inside out).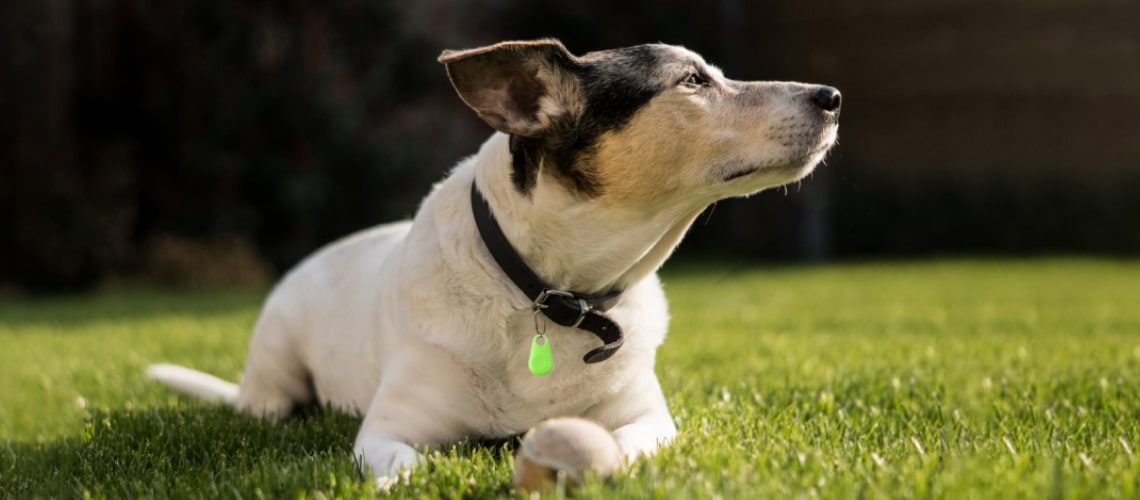 Powered by Bluetooth + batteries
Connect each tracker to the iSearching app on your smartphone (free on iOS and Android) to know where your must-haves are at any second. Each tracker requires one CR2032 lithium coin battery (not included).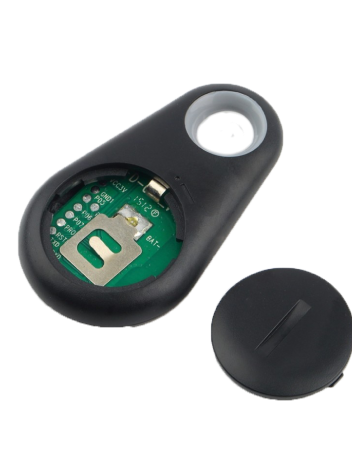 Detects up to 75 feet for up to six months
When powered on, each Anti-Lost Smart Bluetooth Tracker can detect tagged items up to 75 feet of vicinity. The trackers work for up to six months on stand-by mode before needing new batteries.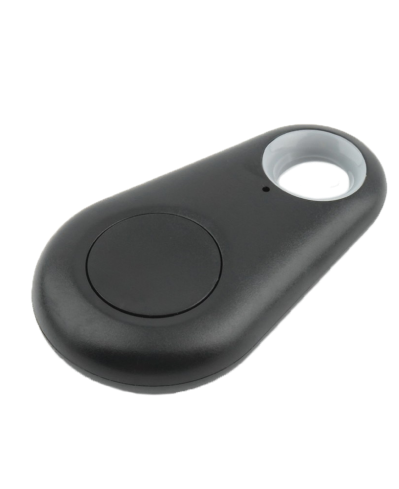 Lost something? Open the app and sound the alarm.
When you need to find something, find the item in the app, click, and listen for the sound of the tracker that will alert you to the item's location.
Keep track of everything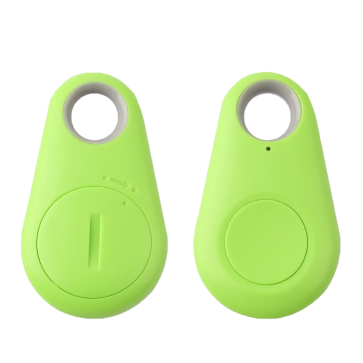 A great gift for busy people
If you're an on-the-go mom or a college student who can't get his act together, our trackers are great for you to find your essentials when your mind just isn't working. Made of ABS, our Anti-Lost Smart Bluetooth Tracker measures 2 x 1.2 inches. With on purchase, you get 5 Trackers: black, blue, green, pink and white.
Reviews
Our reviews are verified for authenticity
I lose everything - keys, handbag, wallet... so i can not imagine my life without Anti-Loss Tracker now...nice to see that you can change out the battery. I am a total fan of smart tracker now.

It works well. I attached it to my cat because I moved to a new area, if he wanders too far off my phone will ring when the tracker disconnects. When it disconnects, the tracker itself makes this obnoxious beeping sound, so if my cat is lost and in someone's yard someone is bound to hear it. My cat is used to wearing the collar with a little bell, so he did not really mind having the tracker on his collar. I realized that I feel much easier about letting my cat out now, it used to be always at the back of my mind - what if he gets lost... Thanks to the smart tracker, it's not a problem anymore!

I downloaded the app, I activated two of the smart trackers and they are working just fine with my phone. I use an Android device phone and it's nothing fancy. Once I set up my work keys, I tested it out at work beautifully. Then I set up my car keys, followed all the steps and that worked well too. I'm thinking to order couple of more to give away as a Christmas present. I think all the receiver needs to do is download the app, create an account, and then they can just use those smart trackers the same way I'm using mine.

I bought my first set of smart tracker earlier this year. I gave it to different family members, and we all "shared" with each other – which allowed us to each see, search for, and find each other's keys. Great stuff, especially when you keep forgetting where you kept your keys (like I do!). My sister even attached it to her phone case, as she keeps leaving her phone in coffee shops counters. Totally recommend!

Makes a great present. I gave it to a friend who is always loosing things it worked well has no issues. But it can be useful for anyone, so many people i know have lost wallets or keys at some point... So if you don't know what to get, here is your solution. Great for keys as it can be easily attached to the key chain, but can be attached to your wallet or phone too! Easy app. Great product you guys should buy it

I constantly misplace my keys or my phone so I love my new smart tracker! I highly recommend these to other folks who constantly annoy their significant others by asking them if they have seen their misplaced items! LOL

I've attached a tracker to my keys, wallets and even have one on my sneaky cat who wanders off into the unknown. I've even got one on my bike for tracking. This is an absolute must have even for people who think they've got a great memory for finding things.

Fast delivery. Packed well. It works only via Bluetooth. It connects easily and simply, as described in the instructions, you need a new battery (it was mention in the description that it's not included). The program isearching, downloaded from Google Play and it found device right away. The tracker triggers the removal of about 15-20 meters from the phone, alarm is quite loud and the phone emits the sound of the alarm. With the program iTag one it works to search for items. Generally, I am very much pleased, thanks to the seller.

Bought these for my mom, she's constantly losing her keys and phone, so this was an awesome gadget for her! Wish they made a smaller version to attach to her glasses, so she wouldn't always be losing those too!!

I bought same trackers earlier. I used it to keep track of my keys AND my cell phone (which I can ring from my keys). So I ordered 4 more packs this time. We hid one in our vehicle in case it's ever stolen, one in our travel trailer for the same reason, and attached another to our dog's collar just in case. I gave one to my son for his keys, and used one for my second set of keys.

I purchased one of these with hopes of attaching it to my dog, so if he wanders off, I could find him easily. It works in combination with a smartphone app (I used version 2.3.9 on iPhone IOS 8.4.1), which does most of the work. I can see this being useful for locating your car in a large parking lot. After configuring and connecting the app/device, you would click once to mark the location of your car. Then, when you want to find your car, open the app and locate the setting on a map. Voice memo works, but I can't find a practical application for this, except for a voice reminder (which could be done without the device).

I love this Anti-Lost Tracker. This is the second time I am purchasing it. I love that it allows to replace batteries. It allows you to quickly find your keys, whether if they are misplaced at home in another room or left in your car

Easy to use. Got on time. Very affordable, works great on my pet. Will buy again to utilize on Keychain and kids backpack.

Eight days ago, I could not find my car key, so a friend came over, searched my car and found it where I would never have looked. It turned out that getting out of my car, my car cord caught on the door, the ring stretched and the key ended up in the passenger seat. I decided it was time to put something on my keys so that when this might happen again, I can find the key. I got a four pack, and have one in my wallet bag, one on my car key ring, one on my house key ring, and one in my laptop carrying case.

Thank you very much, arrived very quickly!!! It would be 10 points if I could give, but I have to put just 5!!!

Turns out if you give this to your wife and you need to find her, this work. Though I didn't buy them for that purpose. It just happened that I misplaced my wife in a department store and she had her keys in her pocket. So, rather than call her, I just activated the app and located her that way.

The tracker works with the iTag one program. Requires fresh batteries. When the keychain loses contact with the base, it gives out a loud alarm on the phone. There is an option on the phone to turn on the keychain detection signal. Then the keychain will signal with the frequency of your approach. There is the possibility of detecting the keychain on the map.

They do work. And I love that you can find and ring your phone (if it's nearby like in the house, purse, car).

I love that the batteries are replaceable. I bought these so my wife would stop losing her wallet and keys. Installation was quick and simple, now she can't even walk away from them without getting an alarm! Thank you!

Works well. The battery lasts for a long too.

This thing is awesome... helps my mom a lot. She misplaces everything from her keys, phone to her pocketbook, you name it. We use it everyday finding her things with the tag tracker on it and it worked.

Delivered super fast. Bought one for my cat and one for the keys.

I seriously wish I got these a long time ago because I probably wouldn't have lost my nowhere to find keys!!

I'm guilty of losing my wallet all the time... In my defense, I usually lose it inside the house in a couch cushion or in some other place where I have to search forever to find it. With these neat little things, I can ping my wallet with my phone and it's loud enough where I can here it even if it's across the house! It's nice knowing that if I misplace my wallet, I'll know where I last had it and that I can find it with these things! I haven't had them long enough to know the battery life, but the battery's are replaceable so I'm not too worried about it!

Husband bought as gift for wife (me) who is notorious for constantly losing/misplacing keys and or phone. This has saved us time from having to turn the house upside down looking for my keys or phone - also saved us from those "fights" because i always have my husband run back in to look for my phone... as we are pulling out do the driveway.

I probably use them about 20 or so times a day and have probably started to depend on them a little too much😬

I have it in our keys, remote and wallet. I love the feature where you can use the tracker to find your phone.

I'm so happy it has a replaceable battery!

I LOVE THIS. Easy set up, easier to use. I can find my phone even when it is on silent, which is usually is. That is genius!

I lose everything, and am one of those people that goes back and forth around the house trying to remember what else I forgot and where i put it. I don't have to worry about my keys or phone anymore. It has saved me so many times because I don't have to hunt around for phones that are on silent or keys that are in some jacket pocket. Unfortunately it makes it really easy for me to continue being irresponsible and forgetful... but at least I won't be late for work!

I bought these for my husband. He is always misplacing his keys and wallet. These have made life less stressful. No more having to wake up early to help him find his missing keys. And no more spending hours trying to find his wallet!

Bought these to replace some older models that the battery had died on. I like that I can replace these batteries. I do ocassionally accidentally push the button when they are in my jeans pockets, but other than that, they work great. You do need to download the newest version of the app and it's free app.

Bottom line: looks like it will be useful, my daughter used hers and it did the job. We purchased this for us and gave a set to one of my daughters whose frequently misplacing keys. Until we set it up we were doing a key search almost every other day. Now, not so much; it's like the keys know they're tagged so they behave.

This device is very easy to install. You download the app on your phone, follow the instructions, synch the tile, all in about 2 minutes. Once you do that, pushing the button on the tracker makes your phone ring, so it works both ways. But I don't really like the color. Overall, great device, thanks!

Very happy with this purchase!! The device connects to your phone and does some awesome things like if I loose my phone I can press the button and it will ring!! Also I can attach it to things I dont want to loose and I can ring them from my phone so I dont loose them. And most importantly if you forget something and you go out of range it will buzz! Great product for great price

I bought this product for a friend of mine who would literally misplace his own head if it were not attached to his body. With in a few hours of him receiving these he had to use it at least 3 times and in both directions. It also assisted him in locating his phone. Only bought one to make sure it was a good investment and I will be purchasing more. The man literally looses everything. This is going to save him a ton of money in replacement products.

Very good tracker for the price. Well built, pretty small and easy to use.

Сompact and has good battery life. Seemed to work well.

I love these! They're easy to use and totally worth the money. Bought them for my wife, she is constantly loosing her keys, she's happy to have such a gadget!

This product is good, with some drawbacks. The device itself is working very well as expected, with fair battery life.

Am using to make sure I don't leave my iPhone at home when I leave, or anywhere else for that matter. It has already saved me on numerous occasions.
Share
View full details
Collapsible content
SHIPPING

We will dispatch your order with in 24-Hours after confirmation of Payment

Fast & Free Expedited Shipping Guarantee Delivery in 2-4 Days
RETURNS

Buy confidently, we offer hassle free No Question Asked FREE returns. We will provide return Shipping label. START RETURN